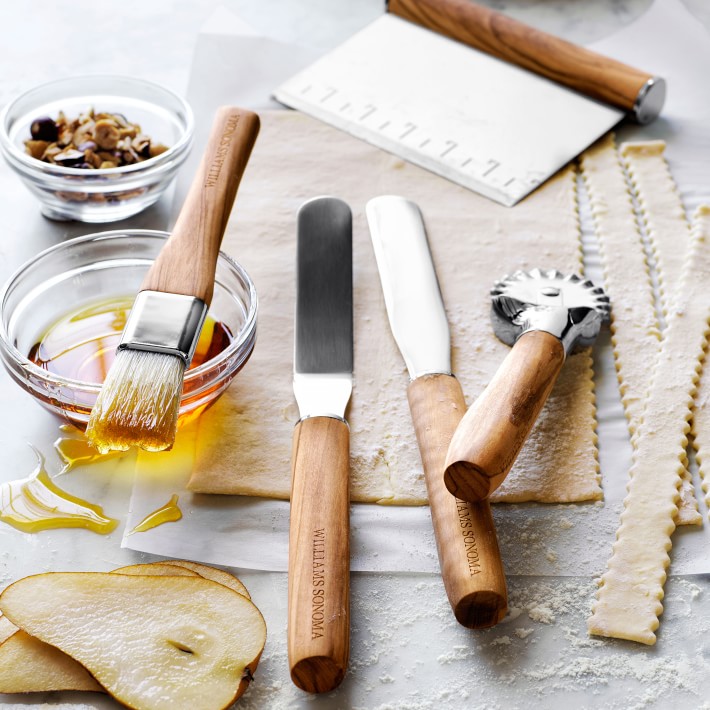 Whether you like making cookies, cakes, or pies, if you want to be a better baker you're going to need the right tools for the job. That's why the Williams Sonoma bakeware experts selected their Baker's Dozen (13!) tools to help you achieve sweet success for whatever you're trying to make. From a kitchen scale for measuring flour, to a French whisk you'll reach for countless times, here are the essential tools that every baker needs in their kitchen.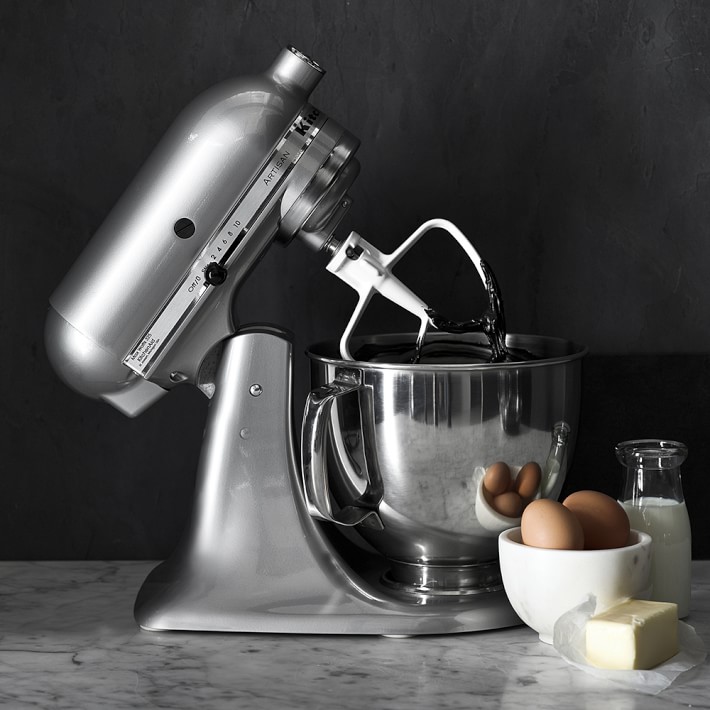 Nothing beats a stand mixer when it comes to baking. Sure, you can whip stuff up by hand or even use an electric hand mixer, but when it comes to ease of use and perfect results every time, the stand mixer is the crown jewel. This 5-qt. version of the commercial-size model features 10 speeds, a head tilt for easy bowl removal, and four attachments: flat beater, dough hook, wire whip, and pouring shield. 
Bring some glam into your bakeware with this Goldtouch 6-piece set. These professional-quality pans have a non-stick coating, so they're easy to clean. The pans are made of aluminized-steel, which means they heat up fast and have an even heat distribution. The set includes a half sheet pan, quarter sheet pan, cooling rack, muffin pan, square cake pan and loaf pan.
This classic stainless steel set has everything you need to measure out your ingredients. The easy-to-read markings on the cups and spoons take the guesswork out of baking, and the flat handle makes precision a breeze. They also nestle into each other for simple storage, and are dishwasher safe!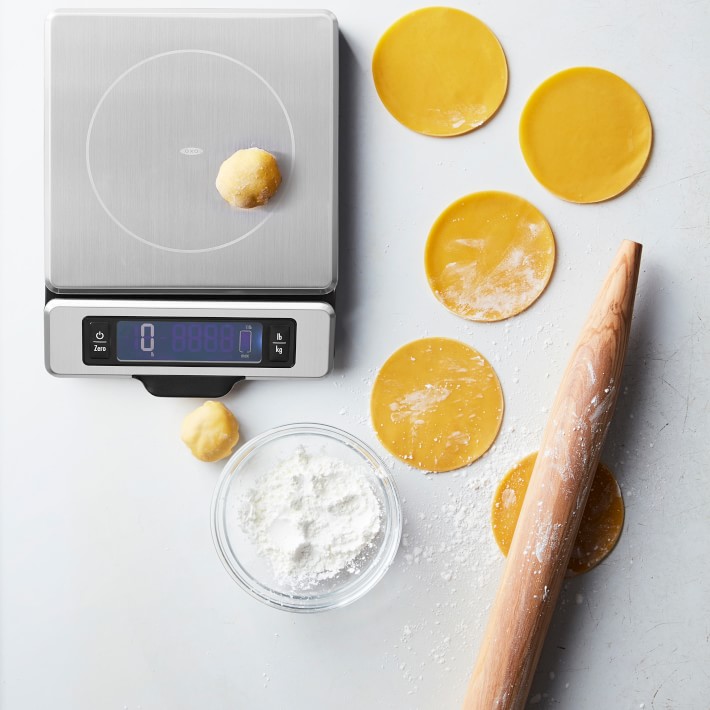 All great bakers have a kitchen scale. You'll never need to guess what 6 ounces of chocolate looks like ever again, and you'll always have the right amount of flour for your baking adventures. This scale from OXO is a foundational tool. It has a clear display feature, it's not bulky, and shows measurements in pounds, ounces, grams, and kilograms.
We love the Silpat baking mat because it helps cut down on parchment paper, and the nonstick surface means you'll never have to grease the pan again. It's easy to clean, and even easier to store because it rolls up.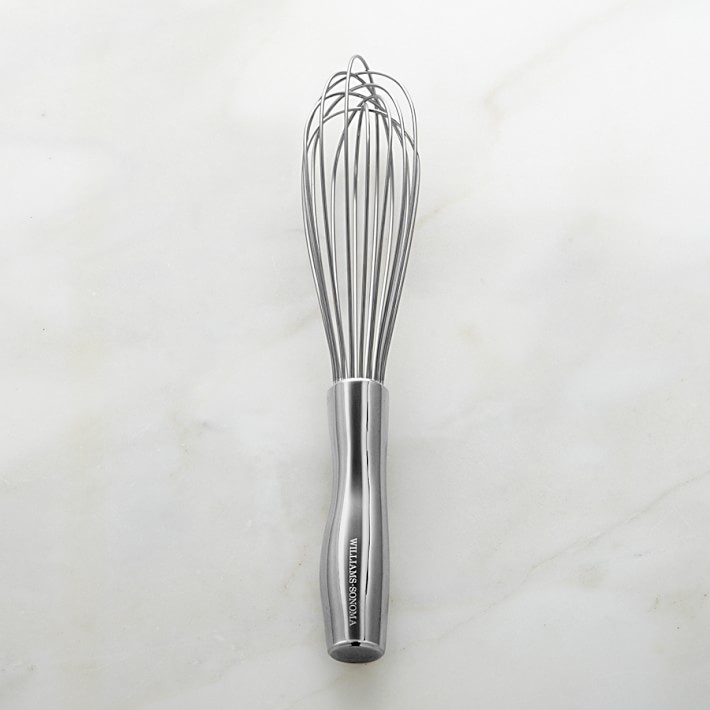 This is the whisk you'll want to use the next time you need to whip some heavy cream, or mix dry ingredients for baking cookies. It's made of stainless steel, has a weighted handle, and is ergonomically shaped, which means it feels good in your hand and has excellent balance. 
When you don't want to waste a drop of cookie dough from the bowl, reach for this stainless steel spatula from Williams Sonoma. It's paintbrush-inspired handle was designed with comfort and control, and the silicone head is heat resistant to 600ºF. It comes in three fresh colors: navy, white, and red. 
This olivewood rolling pin is more than just stylish. It's lightweight, tapered design makes it easy to maneuver while you're rolling out any kind of dough. And because it's so slender and long, it feels effortless to flip or move your dough onto a baking sheet.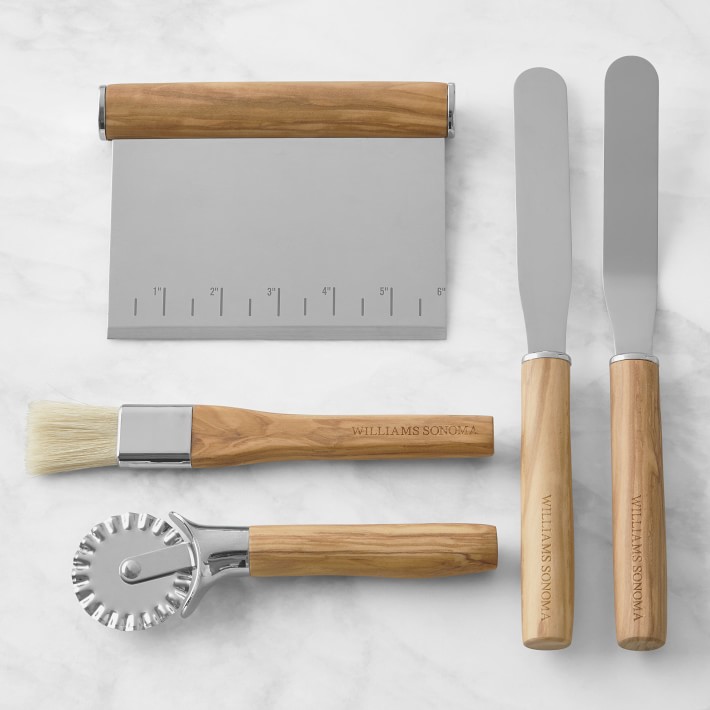 Once you have a great bench scraper and offset spatula, you won't know how you were able to bake without them. This olivewood pastry set has five essential tools to make baking that much more enjoyable. The pastry brush is great for adding an egg wash to pie, and the fluted cutter is great for both cutting dough and decorative purposes. 
There's no such thing as too many mixing bowls when you're a baker. Whether you're setting up your mise en place for brownies, or need to let your dough rest before baking bread, a set of great bowls is non-negotiable. This 10-piece glass set comes in a range of different sizes, and they stack together for easy storage. 
Half the fun of making a cake is the decorating. This pastry bag kit has everything you need to make your baked goods look professional. It includes two reusable nylon bags and six different stainless steel tips so you can create stars, ropes, flowers, or whatever else inspires you.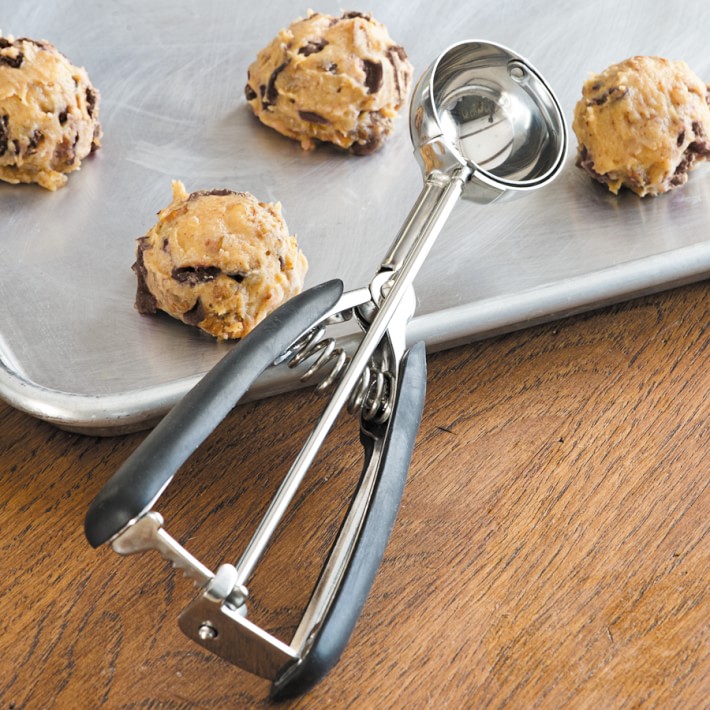 A cookie scoop is one of those things that seems like an unnecessary kitchen tool, but once you use it you'll never question its cult status again. This one from OXO helps you perfectly portion out your dough, and the comfortable soft-grip handle makes it a breeze to use. You can also use it for a variety of things outside of baking, like making meatballs and scooping ice cream.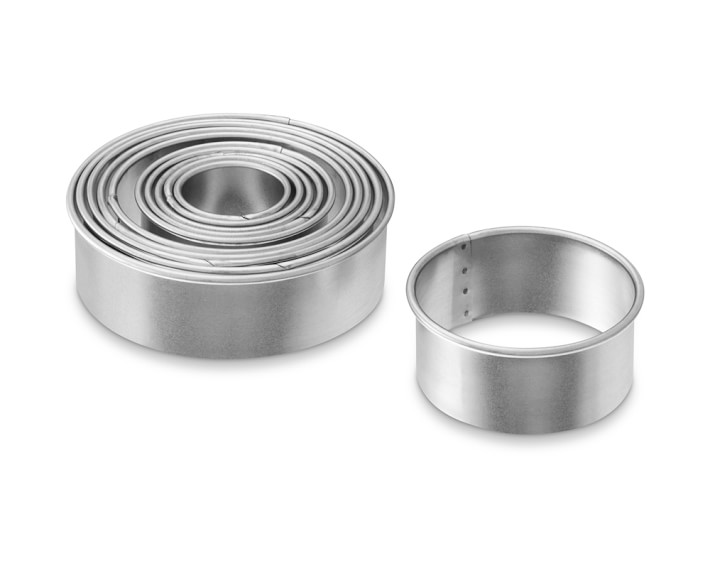 Looking for perfectly-round bakery-style cookies? Then you need this set of 11 cookie cutters. The tin-plated cutters come in a variety of sizes, and work for cookies and pastry dough. They're great for making doughnuts!