Just like a student needs a pencil to take a test, or a calculator to solve a complicated math problem, a cook needs a few select tools in order make a great meal. That's why if you want to set your recent grad up for success in their new phase in life, gifting them something that's both fun and essential for their kitchen is an A+ idea. From a chef's knife that they'll use for years to come, to a programmable coffee maker that'll help them save some money, here are some of the best kitchen gifts for new grads.
If your new grad is setting up their kitchen for the first time, a sharp chef's knife is just about the best thing you can give them. This knife from Wüsthof is popular for a reason. It feels good in your hand — it has some weight to it, but it's not heavy. It's well-balanced, and it has a high-carbon-steel blade made in Germany. It'll make all that slicing and dicing and mincing that much easier.
It should be noted that there's an old superstition that giving someone a knife is bad luck. If this concerns you, ask your grad to give you a penny in return so that they are "buying" the gift from you.
The Dutch oven is the jewel of the kitchen. And it's also one of the first things any budding cook will have on their wishlist. Be on step ahead of your grad and get them this Dutch oven from Le Creuset in their favorite color (and there are many colors to choose from). They can make soups, stews, braises, pasta, and well…almost anything.
No cook should be without a good nonstick pan. You can feel confident searing, sautéing, or stir-frying in a nonstick and not having a huge mess to clean up afterwards. This durable three-piece set is scratch-resistant, it heats quickly, and it's dishwasher safe. Whatever you make in this pan will glide right off.
If your new grad doesn't have a ton of space in their new kitchen, get them this smart oven! It has 11 preset functions, including some basics toaster oven options like reheat, warm, and toast. But then also some wildcards like slow cook and air fryer. You can make crispy fries, cook an entire frozen pizza, or roast a chicken.
A good-quality stand mixer is a gift that will last a lifetime. KitchenAid mixers are a kitchen workhorse, covering not only the basics such as mixing and kneading but also offering easy attachments for slicing and shredding, rolling and cutting pasta, cutting vegetable sheets and spiralizing, grinding meat and filling sausages, milling grain, juicing, food processing and more.
You can never have enough mixing bowls in the kitchen. Need to whip up some cookie dough by hand? You need a bowl. What about tossing a salad? Can't do it without a big bowl! This set of glass mixing bowls work for just about any cooking project in the kitchen, they nest together so they're easy to store, and they also double as great serving bowls.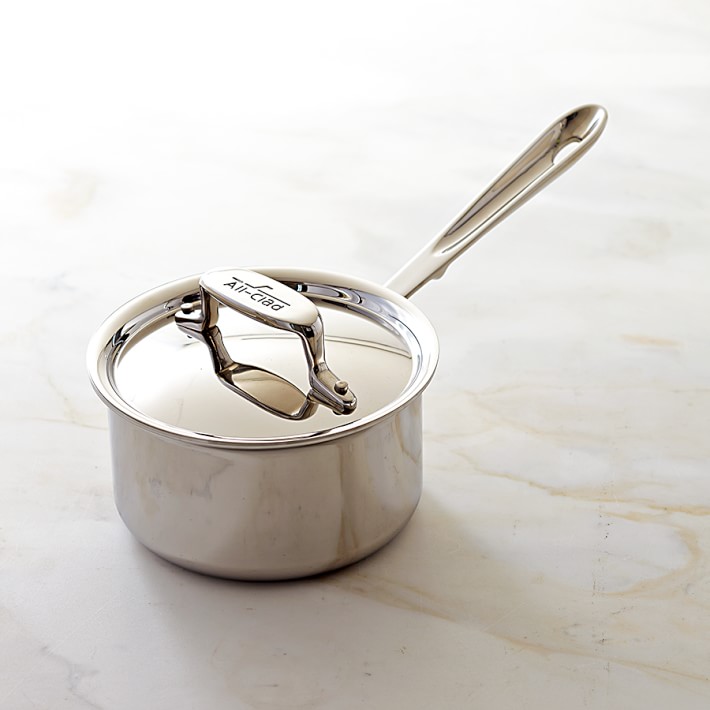 A sauce pan is one of those things that might seem extra at first, but when you have it you'll use it all the time. It's great for cooking small batches of things like beans and grains — good essentials to learn as a new grad. It's also great for reheating things if you don't own a microwave. This gorgeous sauce pan from All-Clad is made of stainless steel and is something that lasts for a very long time.
The queen of cooking, Ina Garten, is here to show your recent grad all of her secrets in the kitchen. Ina's most recent cookbook is all about the tips and techniques that will help you cook like a pro (make sure to tell your grad to try the crispy mustard chicken, ASAP!).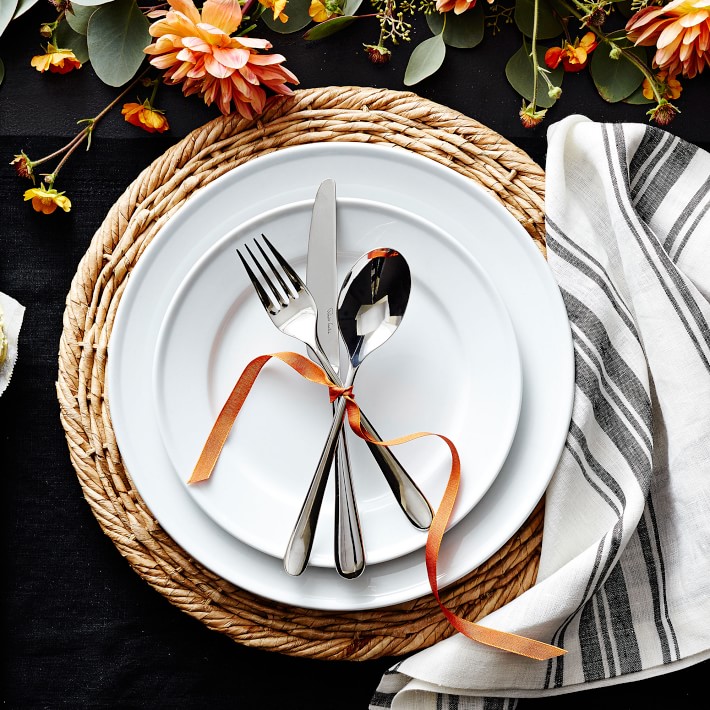 This set of white porcelain dinner plates is totally classic. And it's something your grad can grow with as they build their kitchen because the plates go with just about anything (great for mixing and matching). They're perfect for sophisticated dinner parties, or just a simple breakfast and dinner at home.
For the caffeinated-obsessed grad that's ready to hit the ground running, the obvious gift is a nice coffee maker. Making coffee at home will also help your grad save a little money. This one from Cusinart is programmable so they can wake up to fresh coffee firs thing in the morning, and the thermal carafe means the coffee will stay hot for longer.