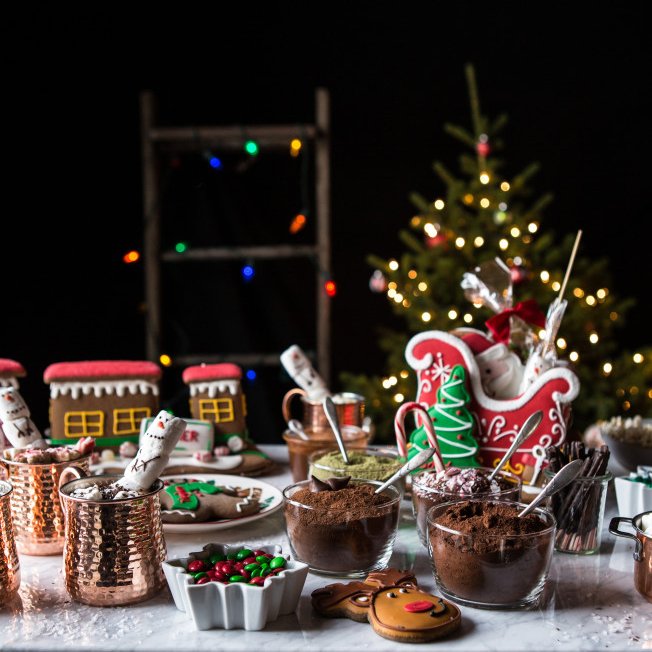 'Tis the season for peppermint poles, hot chocolate and gingerbread men. Bring all those delicious treats together by hosting something unconventional: a hot chocolate hour, complete with holiday cookies and a custom toppings bar!   We asked Tieghan Gerard, the creator behind the blog Half Baked Harvest, to show us how she hosts hot chocolate hour (naturally, she put her own twist on the classic and made frozen hot chocolate instead (more details on that below!). Here are her top three tips for hosting a full-on festive hot chocolate party.
1. It's all about variety. "First things first: You need a good hot chocolate recipe (or maybe four!). I like to give people options," Tieghan tells us. She took her favorite base recipe, then tweaked it into four flavors: milk chocolate, dark chocolate mocha, peppermint and an unexpected matcha white chocolate. She adds, "Having options means everybody can choose what they like!"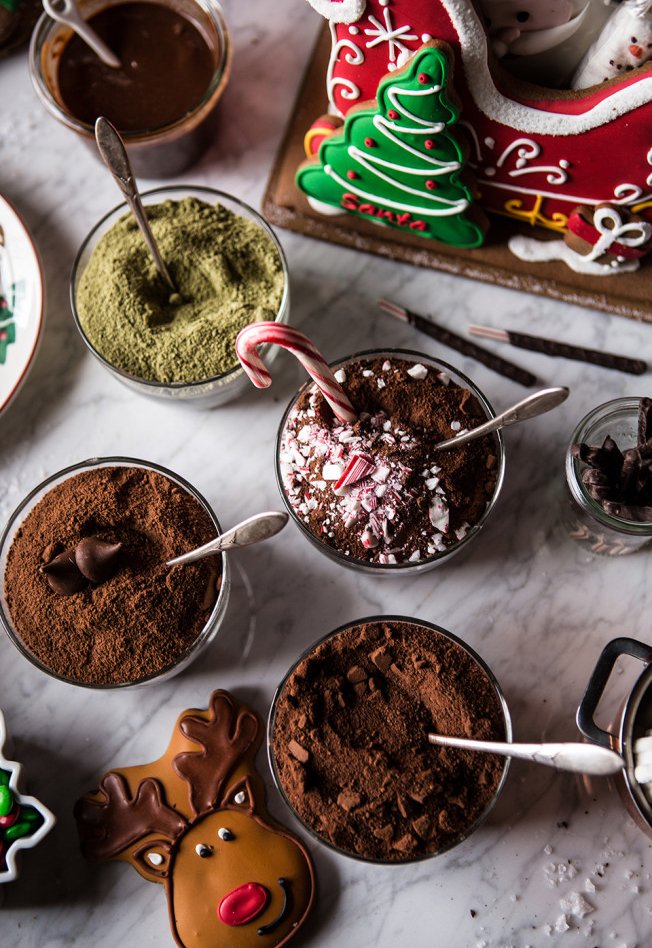 2. Always add your own twist on the theme. For Tieghan, this meant skipping traditional hot chocolate in favor of frozen hot chocolate instead. "I got inspired to whip up frozen hot chocolate by making hot chocolate with any of the four bases I described above, cooling them to room temperature, then blending with ice," she says. "I like to serve them in festive copper mugs, which also make great take-home gifts!"
    3. Don't skimp on toppings, garnishes and snacks. To create that full-on festive effect, you'll need more gingerbread, peppermint sticks, marshmallows, toppings, and chocolate candies than you think you'll need. "I also like to make a huge batch of salty popcorn to munch on," Tieghan adds.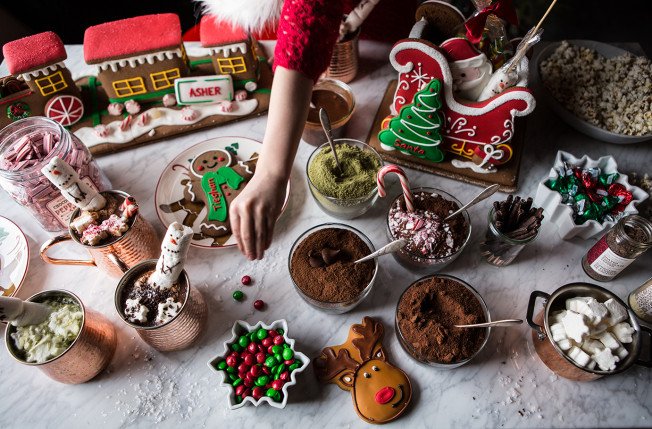 Want more? Check out all of Tieghan's recipes for frozen hot chocolate bases at Half Baked Harvest, and shop our favorite holiday toppings and cookies by clicking on the photos above.