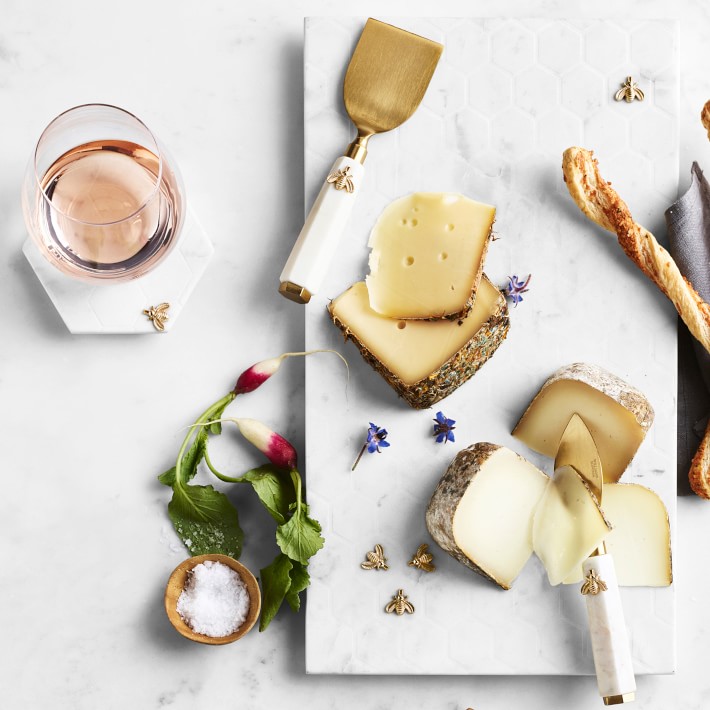 No one enjoys the process of moving — it doesn't matter if it's across the country, or just down the block. Packing, unpacking, and trying to navigate a new space is disorienting. Where is the best place to store baking sheets? And how exactly does this dishwasher work?
If you want to make your friends or family members feel more at home, gifting them a thoughtful housewarming present is a great place to start. It could be something simply elegant like a marble wine chiller to keep their favorite beverage cool, or a dreamy electric kettle that gets them excited for that first cup of coffee in the morning. Here, we've rounded up a few of our favorite ideas to help anyone feel more settled in. 
Nothing embellishes an entry or garden gate more enchantingly than a gorgeous wreath or garland. Select a wreath of dried blooms or a haphazard ring of grasses or wheat. With more than 30 wreaths from which to choose, let a consideration of the recipient, the season, and the location be the guide. Each of our wreaths is assembled by hand, and there are two size options to choose from: a 20-inch or 24-inch wreath.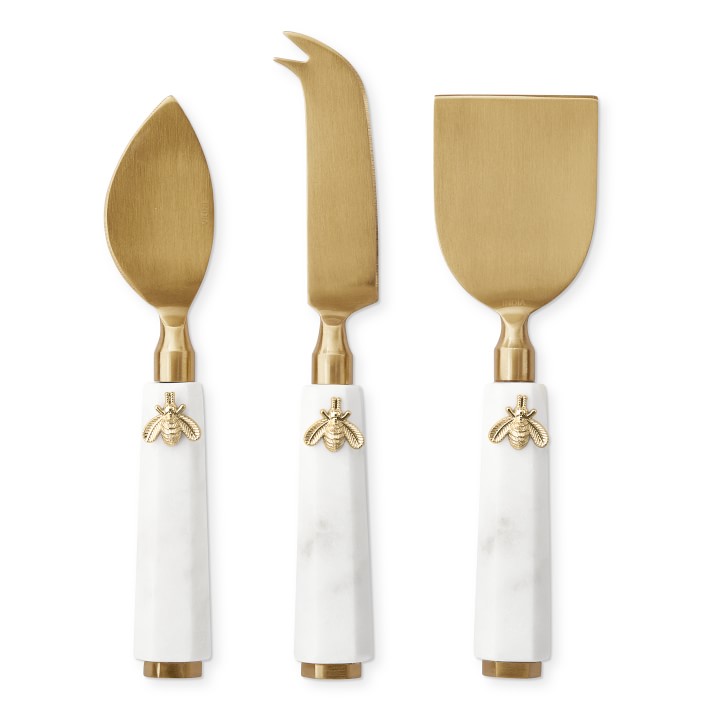 Give your friend something to look forward to (dinner parties!) with these chic cheese knives. The handle is carved out of solid white marble and features a gold-finished honeybee. The blades themselves are made of stainless steel with a brass finish. This gift would pair well with the cheese board from the Honeycomb collection and even a few different cheeses.
Waking up isn't so hard when you have a great cup of coffee to look forward to, and this electric pour-over kettle from Fellow will make your dreams come true lightning fast. The control knob helps you achieve your desired water temperature, and the LCD display is easy to read. The spout allows for a steady pour of water, and the stopwatch helps you brew for perfect results. And with a sleek, minimal design, it looks great in any kitchen. 
Friends don't let friends use warped cutting boards. Help them step up their (new!) kitchen game with the Cup Board Pro. It's made with eco-friendly Richlite®, which is a wood fiber and recycled-paper composite. The sustainable board won't dull your kitchen knives, and it doesn't harbor bacteria or odors. It also has a small tray that's meant to hang off your counter and will help catch any juice, seeds, or scraps while you're cooking. Brilliant!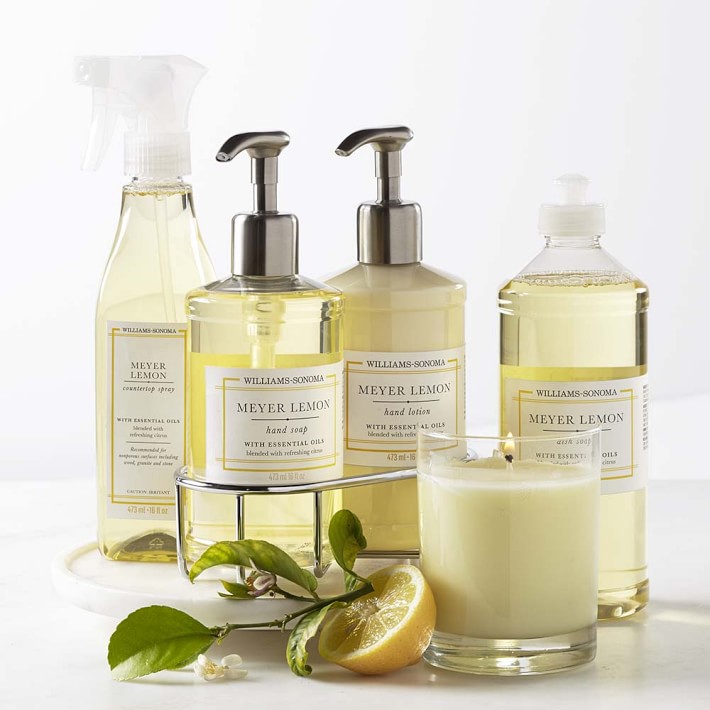 Brighten up your friend's home with this collection of Meyer lemon kitchen essentials. You can pick and choose what you'd like to include in your set, and some of the options are things like hand soap, dish soap, lotion, countertop spray, and even a candle. The Deluxe Gift Sets also come with an attractive caddy. Each item is made with premium essential oils, and will refresh and energize any space.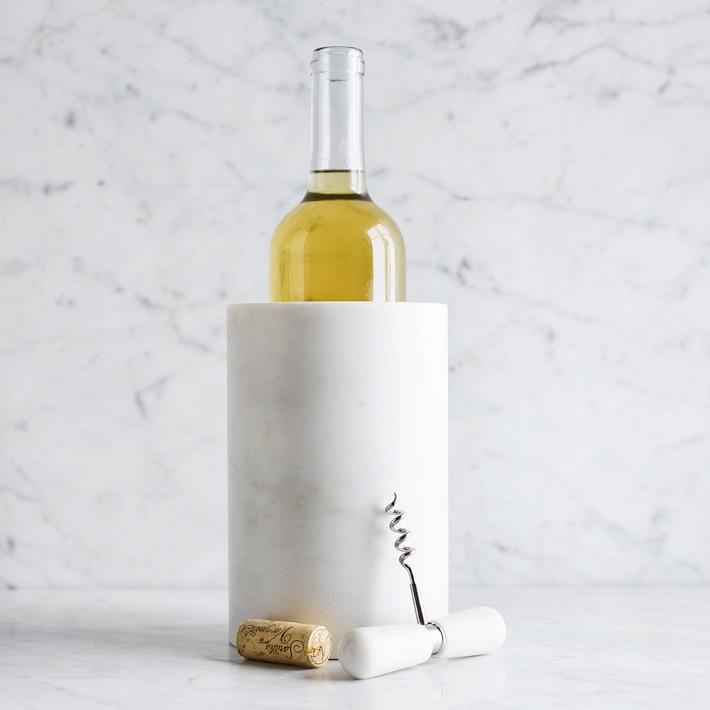 Giving someone a nice bottle of wine for a housewarming gift is great. But giving someone a nice bottle of wine with this gorgeous marble wine chiller is even better. Each chiller is hand-carved and has unique variations on texture and color. It makes a strong first impression, and will be something they'll use for a long time.
If you're looking to gift your friend or family member something extra special for their housewarming, look no further than this pizza oven from Ooni. The wildly popular (and portable!) oven will help anyone make chef-quality pizza in just 60 seconds. It's also great for cooking steak, chicken, vegetables, and even apple pie.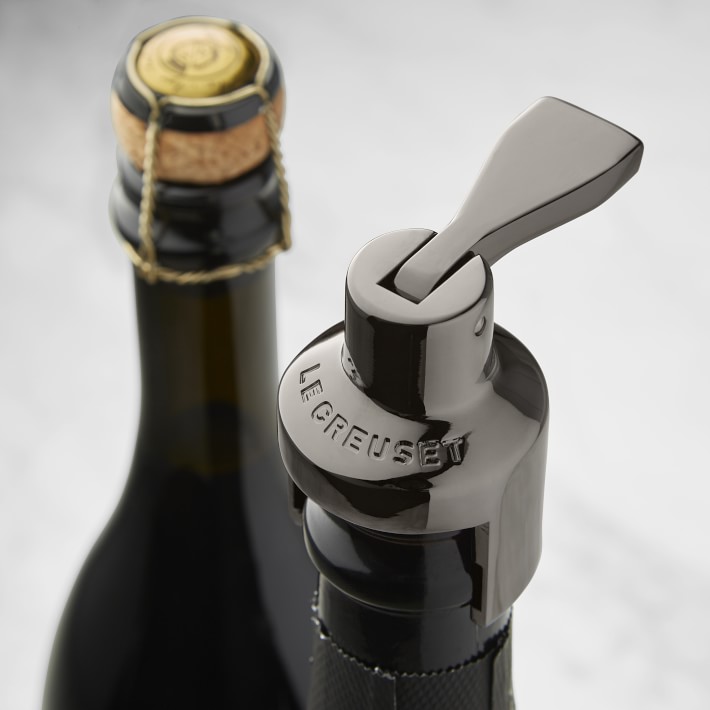 Moving into a new place is cause for celebration, and what could be more celebratory than a glass of Champagne?Gift your friend a bottle of your favorite bubbly and this sleek Champagne stopper from Le Creuset. With an easy to use valve, the airtight seal locks in carbonation so they can continue to toast with another glass in the days to come.