Ina, Ina, Ina! There are few people most of us would get so excited to emulate. But there's just something about Ina Garten. Her recipes are fabulous, her joie de vivre inspiring, and her cookbooks, including her new one, just epic. (See her chat with Katie Couric about it and snag a copy on November 17th!)
We asked Ina to share her top 12 kitchen tools, which we're thrilled to offer in a giveaway here. Without further ado, here they are, plus why she loves them so.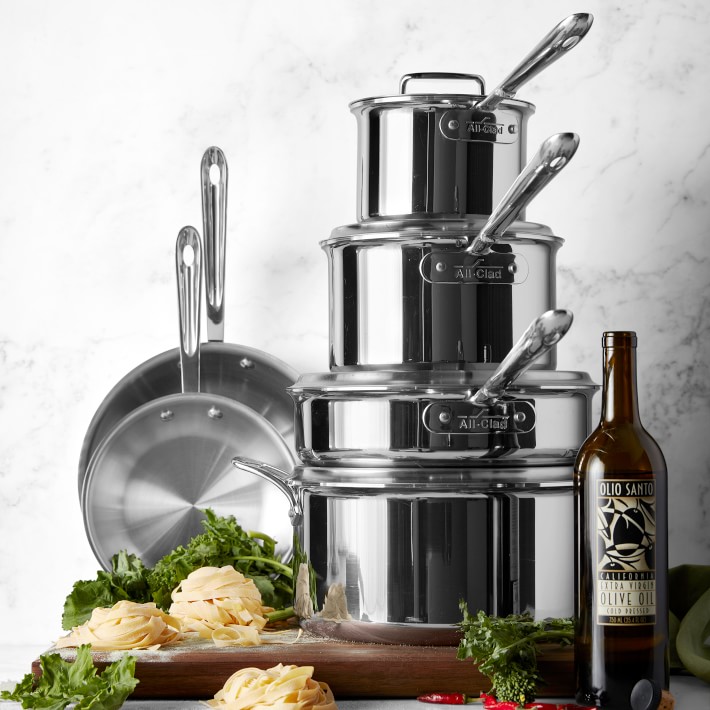 "I can't think of anything that's not great paired with All-Clad. It's just great equipment," enthuses Ina. "It cooks evenly. It keeps the heat. It's easy to clean. I mean, I've had my All-Clad cookware, most of it for 40 years, and you would not know that it it's not brand-new." New to All-Clad? Enjoy checking out this gorgeous cookware set.
The barefoot contessa has been cooking with Le Creuset since the 1970s! She'd be hard-pressed to choose between her favorite colors orange, cream and lime green. (Ina picks a color based on whatever she's cooking!) The iconic covered baker is right up there at the top of her list.
Put her on a desert island with instructions to cook dinner, and Ina wants a stack of sheet pans, All-Clad cookware, and Wüsthof knives, such as this smart block set. "With those three categories of things, I can make lots of perfectly delicious meals."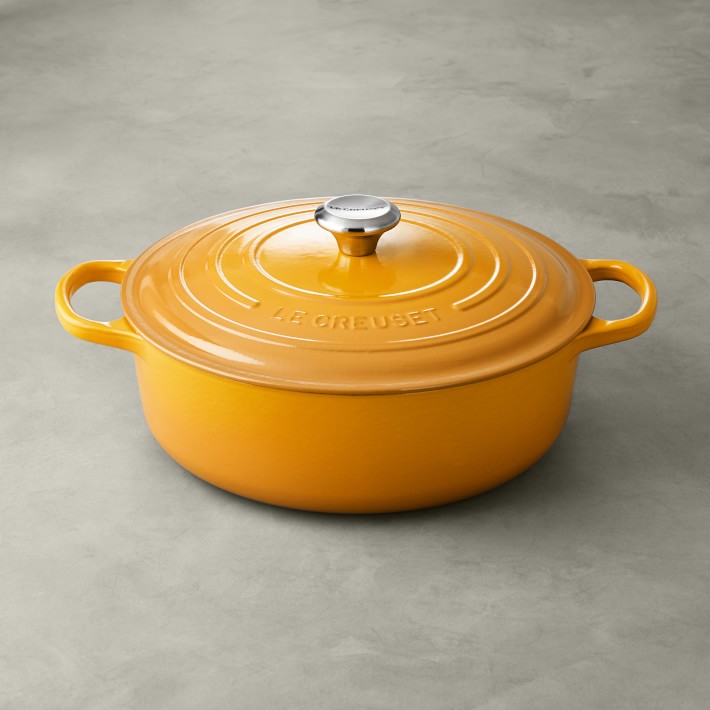 "I own an entire rack of Le Creuset because I use it all the time," says Ina. She breaks out her orange Dutch Oven when she's making "wintery things: soups and stews and things like that."
Don't have space for a huge food processor or blender? It's not a problem if you have a really good immersion blender. As Ina raves of everything All-Clad, "If something's stuck on it I just soak it overnight in hot, soapy water and it's perfectly clean."
What waffle maker earns 187 reviews, with a four-plus star average? This one, from All-Clad. Its nonstick finish is superb, making it easy to release waffles with deep pockets (for tasty toppings).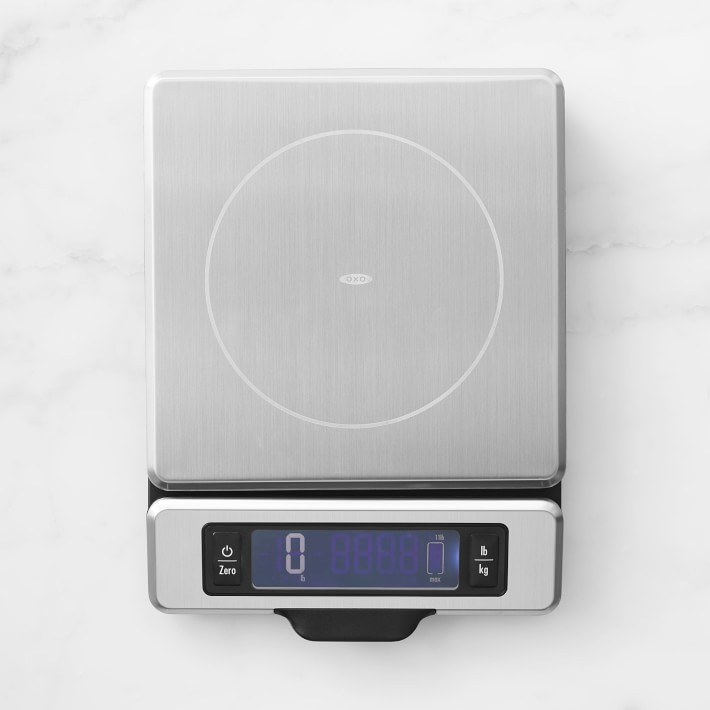 If you're starting to get into baking of any stripe, including bread (and have you seen Ina's Thanksgiving desserts?!) it's time to think about getting a good digital scale like Ina's pick, the OXO Kitchen Scale. Not only does it improve the taste of your desserts as it's more precise, but it cuts down on mess. (Trust us.)
Exclusively at Williams-Sonoma, this 10-piece glass mixing bowl set is just what you need to organize all the stray, misshapen things littering your kitchen. Get rid of the eclectic assortment of bowls, and start fresh with this stackable set. It comes in handy for baking, cooking, making marinades, and organizing your mise en place while cooking up something big.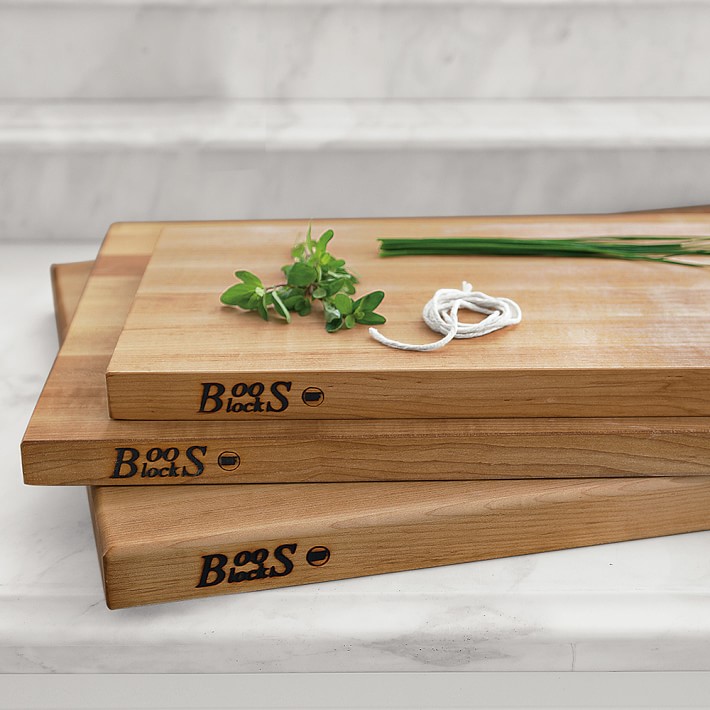 A high-end cutting board does a lot for one's state of mind in the kitchen. This Boos edge-grain rectangular cutting board is no exception. Ina's choice is made in the USA from sustainably harvested North American hard rock maple. It provides a stable work surface, protecting you and your blade. Edge grain is the cut of choice for those in the know about wooden cutting boards. And it's NSF-certified, which means it meets the high-level safety standards in professional kitchens.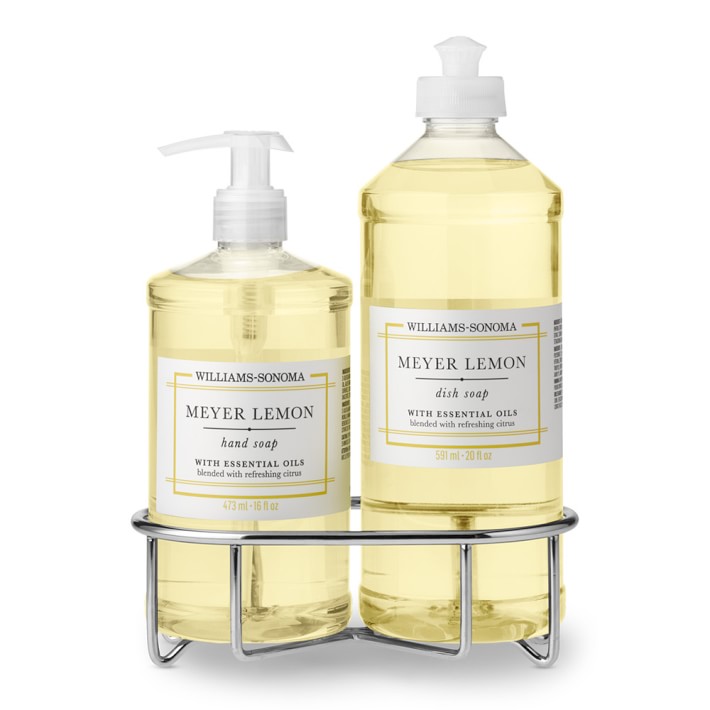 We're honored that Ina is as big a fan of our Meyer Lemon Hand Soap as we are. There's almost no better scent in the world than the sweet, floral fruit. This three-piece set includes the cute caddy, eliminating the need for frantic searching every time you misplace your dish or hand soap.
Good cooks need good olive oil. Ina likes full-bodied, cold-pressed Olio Santo Extra-Virgin Olive Oil from the Napa Valley in California. It's from the celebrated central valley region, and is excellent in salads, pastas, and drizzled over almost anything grilled.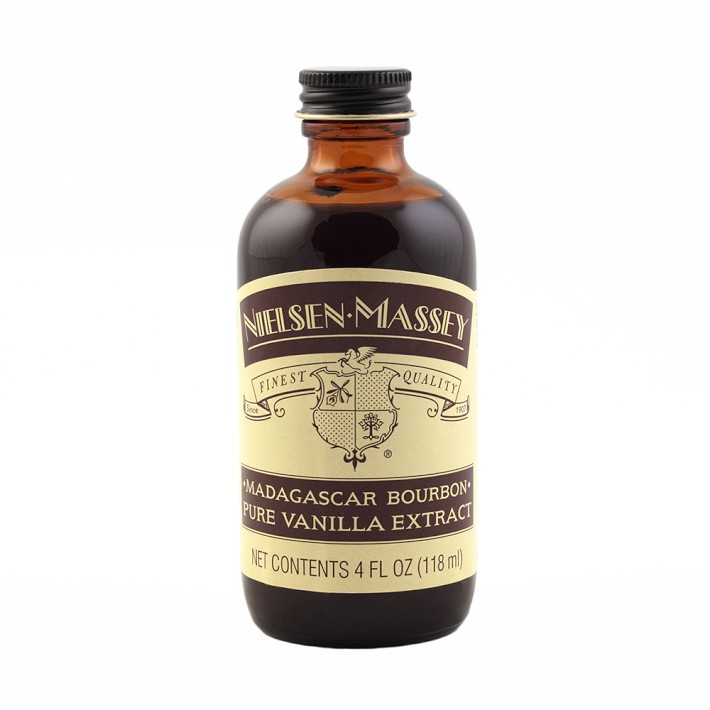 It's no surprise that a pro like Ina would so love this vanilla extract, featuring cold-processed vanilla from the island of Madagascar. Nielsen-Massey has been beloved by professional bakers and ice cream shop owners since 1907.