When it comes to the holidays, good things really do come in small packages — or stockings, we should say! Can't figure out what to stuff 'em with this year? From the mixologist, to the baker, to your favorite junior chef, we've gathered up a few of our favorite tiny (but mighty) gift ideas for every kind of cook in your life.
For the Junior Chef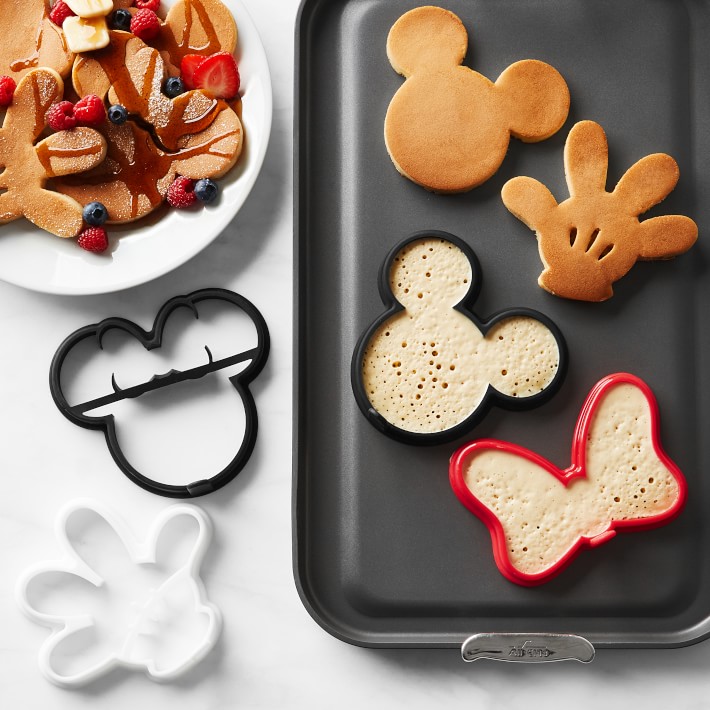 Keep your kid excited about being in the kitchen for years to come with a few thoughtful stocking stuffers. You could get them a few essentials, like a whimsical apron, a colorful oven mitt, and even their very first knife (don't worry, this one is geared towards safety). If they're more excited about breakfast, consider getting them all the things they need to make perfect pancakes in the morning, including these Mickey Mouse pancake molds, rainbow spatulas, and a cute maple syrup jar. Or, you could go the sweet route and get all the things to make a perfect cup of hot cocoa, including this sweet mug, hot chocolate sampler tins, and the most adorable marshmallow snowman.
For the Oenophile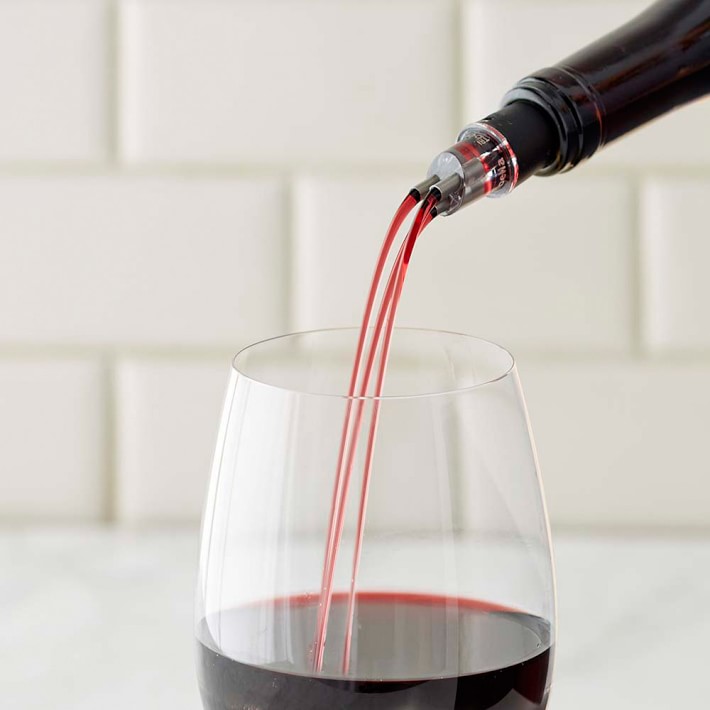 For your partner in wine, look no further than a few fun, and practical gadgets for stocking stuffers this year. This two-piece wine set from Laguiole Jean Dubost is made with olivewood and rust-resistant stainless steel, and it's something they'll want to grab anytime they're opening a favorite bottle. We also love this smart wine aerator and pourer — the three-stream device allows your wine to breathe as it's being poured into your glass. Lastly, for the person who whines about their wine not being cold enough, these wine chillers wands get the job done fast while looking elegant in your glass.
For the Mixologist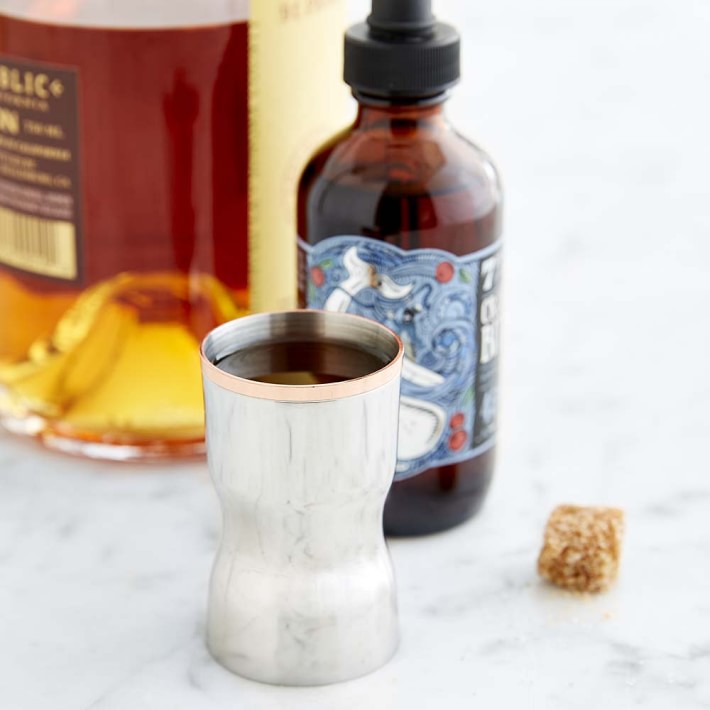 Get your friend into the holiday spirit with a few gifts that are guaranteed to delight. For the cocktail obsessed, you can never have too many maraschino cherries from Luxardo (the ultimate not-too-sweet ingredient for perfect Manhattans). There's also always room for a great citrus press on anyone's bar cart for Daiquiris and Whiskey Sours. And of course, you can also never go wrong with a beautiful new jigger and bar spoon.
For the Entertainer
For the host or hostess with impeccable taste, stuff their stocking with a few small everyday classics that are as gorgeous as they are useful. We love these linen napkins that come in a set of four, and these chic marble place card holders. And these stunning bone-handled cheese knives are great for anyone who always kicks off an evening with a charcuterie board.
For the Gadget-Obsessed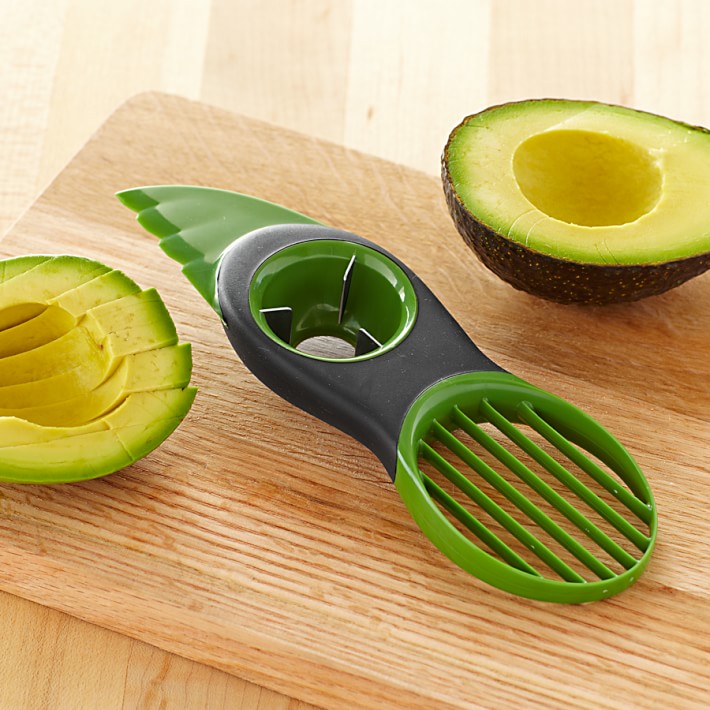 You know that person who always has to try the latest and greatest thing to hit the kitchen? This is for them. Consider stuffing their stocking with a smart 3-in-1 avocado slicer that makes guacamole a breeze, or this stainless steel pineapple slicer that makes winter breakfasts a little more sunny. We also bet they'll be smitten with this garlic peeler for easy dinner prep!
For the Baker
A small, colorful jar of sprinkles is a great stocking stuffer for any baker. They'll also appreciate and use this handy bench scraper, which is great for working with any kind of dough. You could also stuff their stocking with an Ina Garten spatula that benefits No Kid Hungry®, and then pair it with a jar of good vanilla extract (Ina's favorite!) from Nielsen Massey. We also love this festive, holiday oven mitt and pot holder set for the holidays — and beyond.
For the Gourmand
If you have someone in your life who always goes out of their way to find the best ingredients, we've got just the thing for their stocking this year. They'll love this garlic red pepper shallot oil for roasting vegetables, and this smooth French mustard from sandwiches. Salt is arguably the ultimate gourmand ingredient, and this delicate fleur de sel harvested from the island of Ré, off France's Atlantic coast, will surely put a smile on their face on Christmas morning.
For the Serious Cook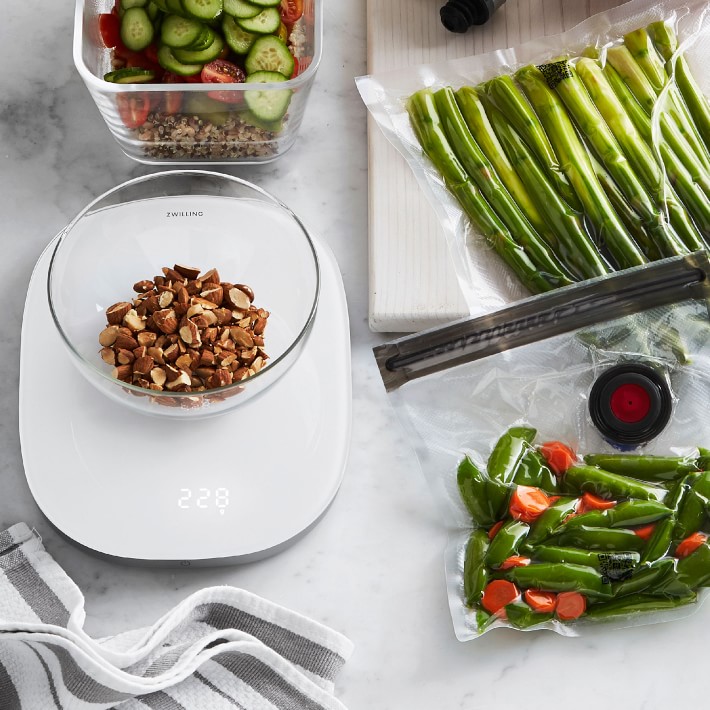 For true kitchen geeks, stuff their stocking with a few high-quality tools that they'll grab over and over again. This offset bread knife from Shun cuts through bread without compromising the interior, and these kitchen sheers from Wüsthof are an essential for cutting fresh herbs, twine, and dried fruit. They'll also love this digital scale from Zwilling, which has a 22 lbs capacity, and an easy-to-read LCD screen.
For the Short-Cut Cook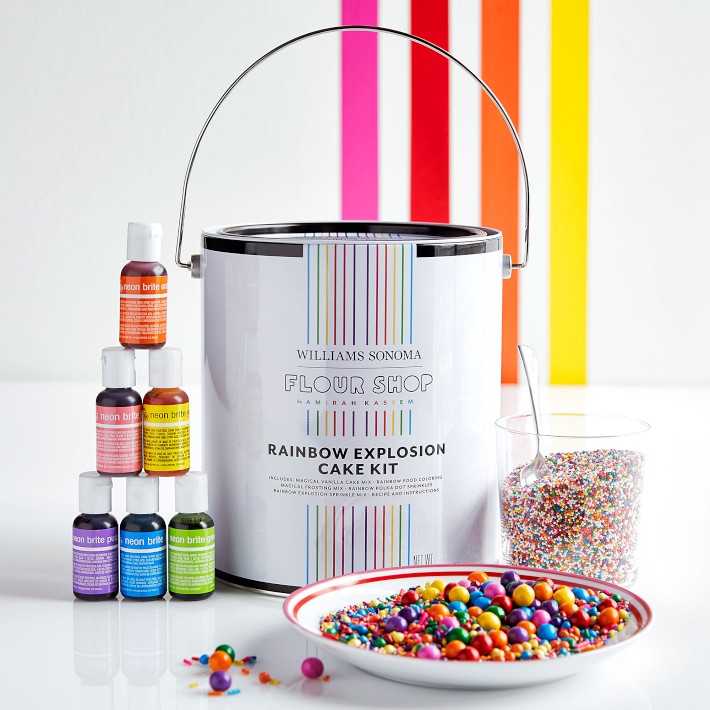 Don't think twice, stuff the short-cut cook's stocking with a couple of great mixes! For any upcoming birthdays, you really can't beat this explosion cake kit from Flour Shop. For breakfast, we're all about this blueberry waffle and pancake mix (just add milk, butter and eggs). For dinner, this pizza crust mix from Golden Boy is the perfect base for Friday night at home with the family.
For the Health Nut
This nifty smoothie set from Chef'n is a great gift for any nutrition-oriented cook. It has all the tools they'd need to prep fruits and vegetables for smoothies — a strawberry huller, a greens stripper, and a citrus press! And because we're betting they're big on veggies, you could also get them this swivel vegetable peeler, and this salad dressing shaker.