Summer means dinner outside, corn on the cob, and days by the pool. But it also means it's hot. Like, really, really hot. And if you're already sweating during the first couple days of summer, then you're going to need to call in some reinforcements. Here are some of the best inventions out there to stay cool this summer, from a freezable cocktail maker (hello Frosé!) to a DIY mochi kit.
Is there a more delicious way to cool down than with ice cream? We doubt it. Make your own cool dessert this summer with the help of this ice cream mix we made in partnership with Flour Shop (the home of the most colorful cakes). All you have to do is combine the mix with half-and-half and heavy cream and then run through your ice cream maker.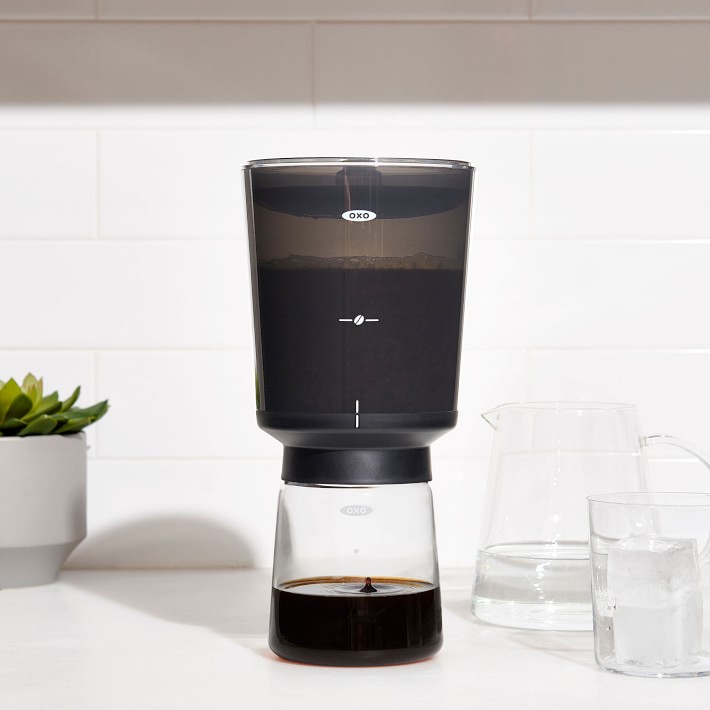 Hot coffee during the summer? No thanks. The coolest way to start your morning is with cold brew coffee. Make your own at home with this cold brew maker from OXO. One carafe makes 12-14 drinks, and it keeps for up to two weeks in the fridge.
Making your own ice popsicles during the summer is a delicious way to cool down, but there's just one problem: They usually takes hours to freeze! But not with this ice pop maker. You can create nine custom popsicles in just seven minutes.
The easiest way to stay cool this summer is to stock your freezer with ice cubes for all your drinks. These two ice cube trays are made with easy-release silicone, and they come with a lid so you can stack them in the freezer.
If you're ready to get serious about your ice cream obsession (and why wouldn't you be?) this is the ice cream maker for you. You can make regular ice cream, sorbet, and gelato in less than an hour. You can also change the consistency of your frozen desserts from soft-serve to hard pack. And to make the ice cream making experience complete, pick up this insulated ice cream storage tub and this ice cream scoop, too.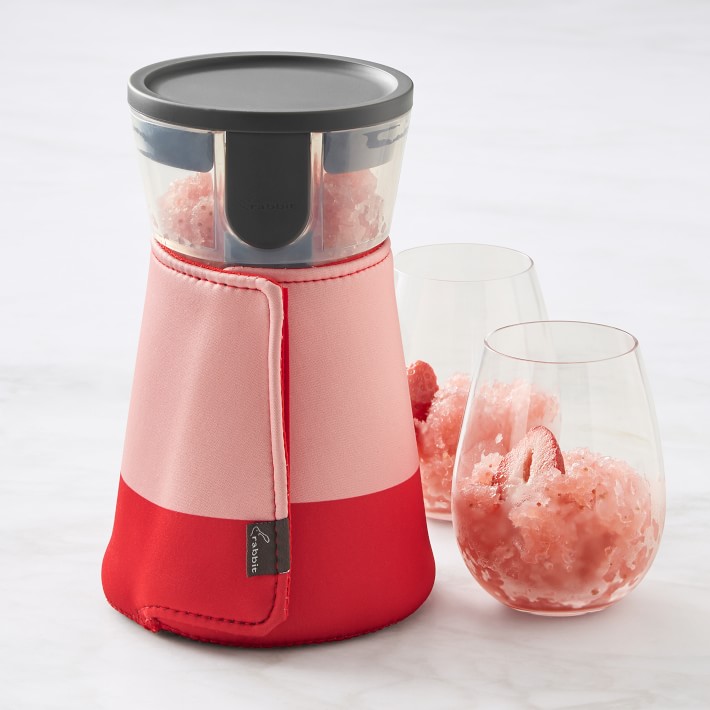 Turn your favorite cocktail into a frozen drink with this freezable cocktail maker. Think: Margaritas, Piña coladas, and Frosé! All you have to do is put your drink in the silicone carafe and then freeze, squeeze, and serve.
The possibilities are endless with this ice cream sandwich maker from Chef'n. You can use any ice cream you like, and then cookie or brownie batter for the base. First, you bake the cookies or brownies in the silicone molds, add your ice cream, freeze, and enjoy!
Keep your bottle of bubbly on ice with this chic Champagne bucket. Made of stoneware, the bucket features two cut-out handles so it's easy to transport. It also comes in two different colors: matte black and matte white.
Looking for a fun project and want to cool down at the same time? Here's what you've been searching for. This DIY mochi kit comes with just about everything you need to make mochi at home – you just need to supply your favorite ice cream.
If your ideal weekend involves camping, rock climbing, kayaking, or just generally being outside for long periods of time, this soft cooler from YETI is an essential for summer. The cooler is constructed with ColdCell™ insulation so things stay cold for days. It's also waterproof and mold resistant, so you can feel good about taking it just about anywhere.